October 22, 2013
Hey folks! 
It has been quite some time since I blogged, but I have been hard at work establishing my new business. The workaholic Dream Queen has finally come back to Etsy!
https://www.etsy.com/shop/afrochiclcd
I have created a new accessories line of bracelets called Arm Candy. Tweet #Armcandy to @Afrochiclcd . Arm Candy is a trendy accessories line that incorporates the popular rainbow loom craze and incorporates beads, spikes, and other trims to create a unique, one-of-a-kind accessory.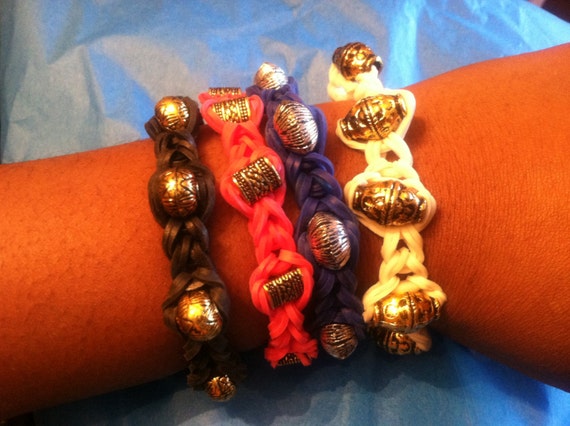 What makes Arm Candy different than most accessories lines is the fact that with every purchase, customers are helping to make a difference. Every month, a non-profit is selected and with every bracelet purchase, $1 is donated to the featured non-profit. This is an opportunity to enjoy edgy, fashionable jewelry while also giving back. Help a charity today and be sure to tweet #armcandy to @Afrochiclcd on Twitter. This month's featured charity is St Jude's Children's Hospital. It is an excellent organization that helps children suffering from cancer. Spread the love and help a child for only $5 ❤
www.stjude.org/‎